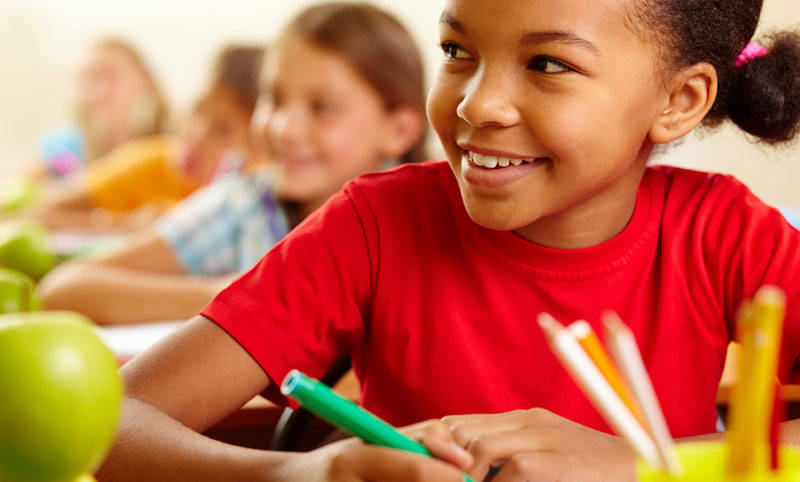 First Day of School
Is your child ready for his first day of school
As you and your child prepare for the first day of the new school year, use this checklist to help make sure you have taken care of the necessary tasks, learned the information you need and are both ready for the first day of school.
Is your child registered? (If they attended the same school the previous school year, they should already be registered.)
When is the first day of school?
What time does school start?
How is your child going to get to school? If your child is biking, does he know the school rules for bicycles? If they are walking for the first time, with whom will they walk? Have you reviewed safety precautions with them, regarding traffic and strangers? Check out our safety checklist to learn more about how to educate your child for safety on the go.
Does your child know their teacher's name?
What will their daily schedule be like?
Will they need to bring a snack? What kinds of snacks are allowed and encouraged? Do they need to bring something to drink, or can they buy something? Will water be available?
What time is lunch? Can your child buy it at school, and how much will it cost?
What clothes will your child need to wear? Are there any restrictions on what can be worn? Will they need a different set of clothes for physical education or art classes?
Does your child need to bring pencils, paper, notebooks and other supplies? (Often, the teacher will announce these requirements on the first day.) Does your child have something in which to carry his books and supplies back and forth to school? Will they have a place (besides their desk) to keep their things at school?
Have you filled out all health forms or emergency contact forms that have been sent home?
Have any new health problems developed in your child over the summer that will affect his school day? Does the school nurse know about this condition, or is an appointment set up to discuss it?
If your child will need to take medication at school on the first day, have arrangements been made for this?
Does your youngster know where they are going after school (e.g. home, babysitter)? Do they know how they will get there? If you will not be there when they arrive, do they know who will be responsible for them, what the rules are and how to get help in an emergency?
Does your child have your work and home telephone numbers in their backpack?
Expectations
As you help your child get ready for the new school year, look back on your own school days at your youngster's grade level. If you had some negative experiences, make certain you do not project them onto your own child. For example, the mother of a third-grader reflected upon her own year in the third grade and recalled having problems with reading that her teacher confused with "laziness" and "motivation problems." The mother realized that because of her own experience, she had been passing negative expectations on to her child. When she recognized the message she was conveying, she made an extra effort to put her old feelings aside and approach her youngster's situation afresh and optimistically.
Expectations can be a powerful influence on the kind of school experience your child has. Even when they are communicated in casual conversations, they can have a significant effect on your child's outlook. Past experiences can also influence a child's outlook and expectations. While he may have had some problems in the previous year, you and he should try to approach the new school year with a clean slate and a positive attitude.
Books We Love:
Amazon Auto Links: No products found.