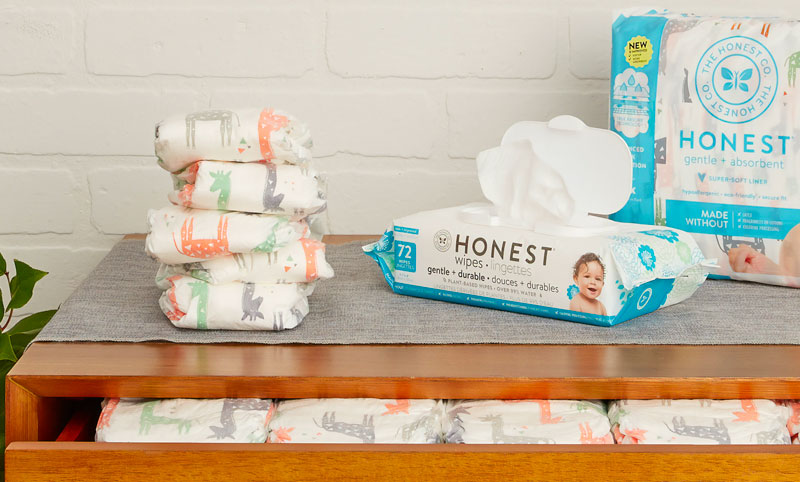 How to Save Money on Baby Wipes in 2023
In 2023, we are more reliant than ever on portable products for our little ones. From carriers to car seats, we need to be equipped to care for our children in a way that works with our active lifestyles.
A big part of this is being prepared for when little ones have to GO on the go. Most parents have experienced that special rite of passage known as "the supermarket blowout," in which you search desperately for a changing station, and then in a panic run through countless wipes to clean your incredibly messy baby. As you realize you've used up almost an entire pack of wipes in the process, it hits you: "I need to save on baby wipes."
Good news: Purchasing wipes doesn't have to be as expensive as you may think. Here are some tips and tricks to save you money in 2023 for the many messes ahead.
Coupons
Today's coupons are no longer dropped on your front door like in days past. Today, you can get customized notifications from various retailers when your favorite wipe goes on sale. If you have a specific wipe that you enjoy, make sure to keep a constant eye out and buy when the price dips.
To find out about these price drops:
Sign up for your local store or big box store's coupons.
Check coupon websites.
Ask your local store if they will match online prices. Many times, they would rather give you a 75 cent discount than lose the sale.
Buy in Bulk
If you are not committed to a specific brand or type of wipes, keep your eyes peeled. There are discounts in unexpected places:
Get up to %20 off diapers, baby food, and more by joining Amazon Family for free.
Unlikely stores may have accidentally overstocked on wipes, resulting in a significant, unadvertised discount on the shipment.
Buy small, then stock up. Sometimes bulk wipes come in soft plastic packaging, leaving a large stack of wipes exposed when you open it. Buy a smaller package that comes with a wipe dispenser, even if the price is a bit higher. Since wipe sizes are mostly universal, your future purchases will still fit this dispenser and it will serve its purpose for years.
Auto-recurring purchases. Amazon and other online retailers will offer a continuous discount when ordering with auto-purchasing features. You can set these to occur weekly, monthly, or even annually. This allows you to enjoy a discount without the large upfront cost of buying 6 months' worth of wipes at one time.
Wipes That Work
Upon bringing your baby home, you may buy a brand name baby wipe for the security that comes with recognition. But there may be other options that are just as effective, yet more economical. Begin by buying multiple types and packs. Test them on a small area of your baby and ensure that there are no unwanted skin reactions.
It can be a wise cost-saving habit to try new wipes, just like you would with pacifiers, diapers, and bottles (we wrote about it here). While some brands may offer a unique touch, many of these products are nearly identical, being made in the same factories or with similar techniques. Don't fear store brands or off-brands as they may be the same as the brands you know.
Compare cost, performance, and availability. Is this a special wipe that you have to drive crosstown to get or can it be delivered to your door? Fresh, unscented, or quilted? Is there a difference? Does your baby notice a difference?
Tip: If you are concerned about using your baby's bottom as a testing ground, try using the new baby wipe on a counter-top or the back of your hand. Look for any reactions or unpleasant odors due to over-perfuming. Clean the counter or hand when done. If it passes your test, try it on a small area of your baby's body.
Be Prepared
As parents know, messes are unavoidable. Whether using wipes to clean a child's hands before eating on a camping trip or to change a diaper, keep extras with you at all times. If the climate allows, keep an extra small bag of wipes in the glovebox. Always have enough in your diaper bag or go bag. This can help you avoid having to buy overpriced wipes from the local convenience store.
Categories: