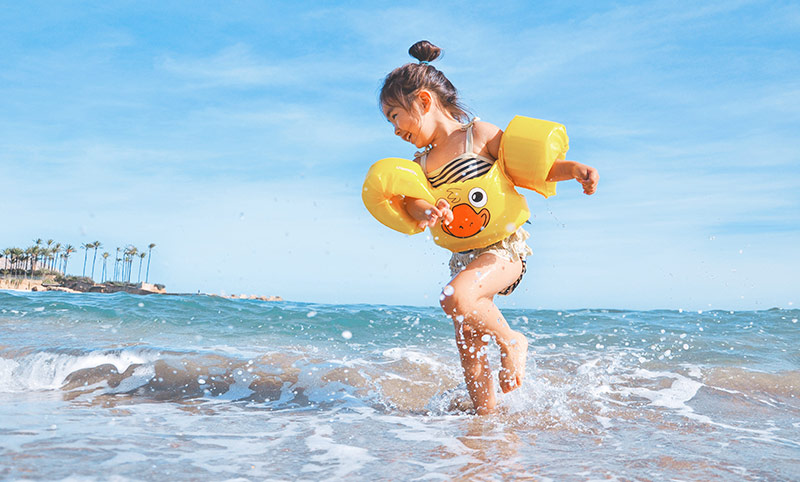 Affordable Family-Friendly Destinations in Europe
If you are looking for a vacation that is charming and rich in history with something for any age, there are some amazing picks in Europe that are worth experiencing – especially with the whole family. You may think that traveling in Europe is inevitably expensive, but there are actually plenty of fun and accessible places to visit that have great attractions for kids, teens, and adults.
Traveling with kids can be tricky and expensive, but we are about to make your vacation planning a whole lot easier. We sat down to find the best and cheapest family-friendly destinations in Europe. After some discussion and a bunch of research, this is what we found. All that's left for you to do is pick a spot from our list and get packing.
Family-Friendly Malta
Malta is located between Italy and the North African coast. With beautiful beaches, plenty of attractions, and rich history, Malta is a great family-friendly destination. Plus, it is very affordable. The sunny and temperate climate makes Malta a pleasure most times of the year, and the warmth extends to the people. You will be welcomed warmly and likely in English, which most Maltese speak. Some of our favorite attractions include:
Malta National Aquarium: This is a must-see for any fish-loving family. Located in the Bugibba area, not far from a beautiful park with a refreshing splash pad, the aquarium is an ideal day activity with the kids.
Valletta: From lavish and indoors to lush and outdoors, a day trip in Valletta has something for every age. And don't forget to wear some comfortable walking shoes for this experience, you'll be covering lots of ground.
Day trip to the Blue Lagoon: Jump on a ferry and enjoy the crystal clear and deep blue waters in this incredible inlet. Don't forget to pack sunscreen and your bathing suit!
Paphos, Cyprus with Kids
Paphos is a perfect family vacation spot, and as one of the cheapest family-friendly destinations in Europe, it also won't break the bank. Located on the southwest coast of Cyprus in the Mediterranean, the mild weather and many attractions make this a safe bet. Known as the mythical birthplace of Aphrodite, there are plenty of ancient sites to see as well as modern attractions, beaches, shopping, and more. Make sure to check out:
Aphrodite Waterpark: This expansive (but not expensive) waterpark is perfect for kids of any age, and you won't be bored either. Whether you love a lazy river or a high-speed slide, you'll find it here.
Lara Bay Turtle Conservation: Turtles are fascinating creatures. Take some time to learn about these endangered gentle giants, and if you're lucky, you'll get to see baby turtles as they're being released into the ocean.
St. George Beach: Kick back and enjoy the sun and the surf at this breathtaking beach. There are plenty of water activities, restaurants, and other attractions available – but building a sand-castle is likely enough to keep your little ones busy, as you soak up the sea view.
Athens, Greece
This renowned city is home to some of the most well-known ancient ruins in the world. But, you will also find plenty of modern attractions to please even the pickiest people in your family. Plus, if you plan to check out other parts of Greece, Athens is a perfect hub to start your great Greek family-friendly adventure (for cheap!).
The Acropolis: This is one of the most iconic sights in the world. The 2,500 years architectural wonder is a must-see in Athens. You can get a pass to a number of sites for a discounted price, so ask the ticket office about the cheapest options.
Lycabettus Hill: A towering mountain in the center of the city, with a quaint restaurant at the top, Lycabettus is accessible either by hiking for the more active families or by cable car if you just want to relax and enjoy the spectacular views.
Affordable family fun in Dubrovnik, Croatia
Croatia is experiencing a recent tourism boom, in part thanks to it being the backdrop of many Game of Thrones scenes. Add to this increasingly lower cost airfare and an astonishing array of attractions and Croatia is becoming one of Europe's top destinations. Dubrovnik is breathtaking, it is hard to even limit our top sites to just a few because there are so many. While it's slightly more expensive than other cities in Croatia, we think it is well worth the added cost.
Banje Beach: One of the most beautiful beaches in the world, Banje is great to just hang out at, but if you are willing to spend a little bit more, there are a number of water sports and activities available.
Lokrum Island: Just a short ferry ride from Dubrovnik, this picturesque island houses a ton of attractions to keep your whole family happy for hours. Our absolute favorites was the mini-Dead Sea pool (so cool!).
Old Town: With Baroque churches and monasteries, Renaissance fountains, cobbled streets, and medieval houses, this wonder is one of the best-preserved historic cities in the world. Hours of sightseeing, for free!
Categories: