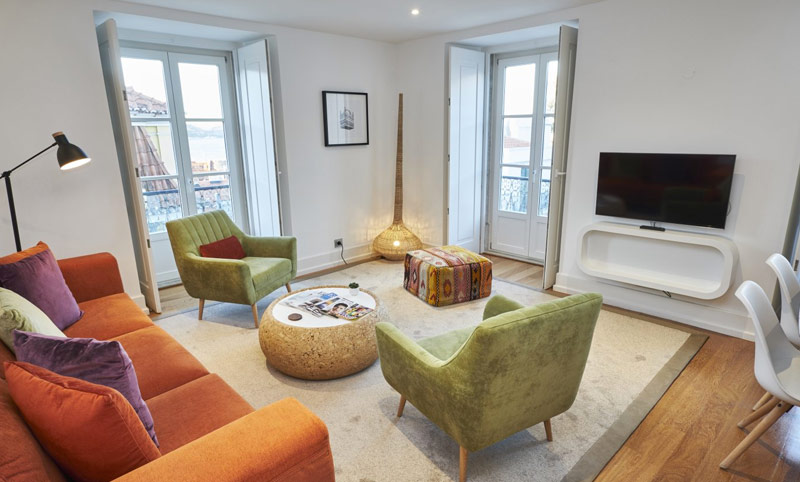 Martinhal Chiado Family Suites in Lisbon, Portugal
The Martinhal Chiado in Lisbon, is a dream hotel for family vacationers. Located in the center of Lisbon, the hotel allows easy access to all of the major sites while providing a fun and entertaining family vibe.
We found that the hotel achieved the perfect balance between elegance and family entertainment. Apartment-style rooms, a well-thought-out kids club and food options suitable for all ages, made the Martinhal Chiado a great choice for our Lisbon trip.
Kids' paradise
One of the main attractions of the Martinhal Chiado is the kids club (open all day, even at night). Whether your kids are six months old or early teens, there is something for them to do on-premises. If your kids are teens, they will love the PlayStation and climbing walls. If they are younger, there are crawling mats, appropriate toys and more.
We were excited to explore the city but hesitant to push our stroller up and down Lisbon's infamous hills. The kids club allowed us to leave our little ones in a safe and fun environment while we got to know Lisbon. We even ordered lunch for the kids so we didn't have to come back and worry about food.
The kids club is also open in the evening, giving the option for adults to check out the Lisbon nightlife. Pajama parties in the club invite kids to come in their PJs in case they fall asleep while parents are out having fun.
The baby concierge provides essential supplies for traveling with a baby. We were happy to know that we could call and get a baby bath or thermometer if necessary and meant we had to carry a bit less in our suitcases.
Family Suites
We love staying in suite-style hotels and always choose this option when available. The Martinhal Chiado is an apartment only hotel which is super convenient for families as there is a full kitchen, dining area, living room and bathroom. We chose a one-bedroom suite and there are studio and two bedrooms as well.
Having a kitchen made it easy to prepare food and snacks for the kids before heading out for the day or when hanging out in the suite during nap time. There's a washer and dryer in each apartment so you can do laundry and won't have to bring too many clothes (if you want, after all, this is vacation!)
The living room space was a big bonus for us. We loved having the option of putting the kids to sleep and having our own space to wind down, drink a glass of wine or just hang out for the night.
Food
While the breakfast buffet selection wasn't huge, our kids were happy with the options, as were we. There's a play area in the dining room which allowed us to finish our meal while the kids entertained themselves. If you're in the mood to do breakfast in the apartment one morning, you can order a breakfast basket or room service to the room.
Location
The Martinhal Chiado is located near the Time Out Market in the city center. A central location is one of our top criteria when traveling as we enjoy strolling as much as possible and not having to rely on public transportation/cabs. The hotel is walking distance to most of the main neighborhoods in the city, also making it easy to come back in the middle of the day to rest.
What we loved:
Apartment-style rooms
Great kids club
Wide range of food options
Central location
What may be tough for families:
We were surprised that there was no diaper changing station in the room
The Vitals
Categories: