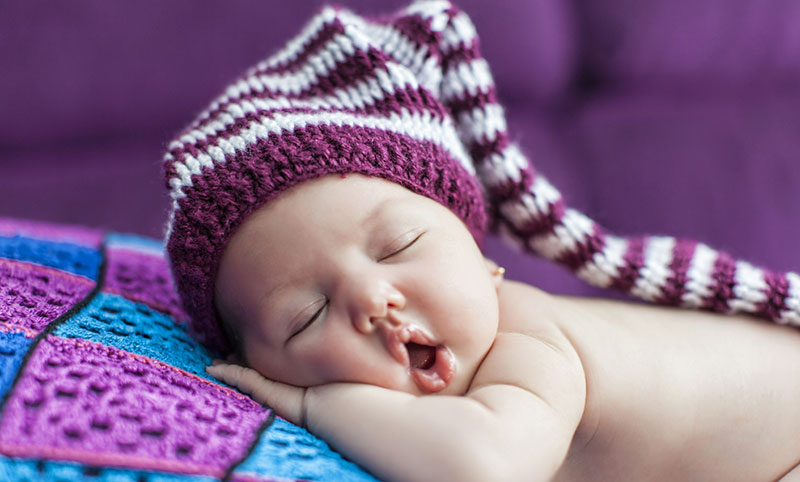 Crib and Sleep Safety Guide
As adults, we consider sleep such a natural part of everyday life that we often don't give it much thought (except, perhaps, that we'd like more of it). However, because of the risk of Sudden Infant Death Syndrome (SIDS), you should definitely give careful thought to how and where your baby sleeps. Though medical researchers have not found one specific cause of SIDS, they have determined several factors that most likely contribute to these tragic infant deaths. As a result, the U.S. Consumer Product Safety Commission, the American Academy of Pediatrics, and the National Institute of Child Health and Human Development have developed the following safe bedding practices for infants:
Place baby on his or her back on a firm, tight-fitting mattress in a crib that meets current safety standards.
Remove pillows, quilts, comforters, sheepskins, stuffed toys, and other soft products from the crib.
Consider using a sleeper or other sleep clothing as an alternative to blankets, with no other covering.
If using a blanket, place baby's feet at the foot of the crib. Tuck a thin blanket around the crib mattress, reaching only as far as the baby's chest.
Make sure your baby's head remains uncovered during sleep.
Do not place baby on a waterbed, sofa, soft mattress, pillow, or other soft surface to sleep.
Mobiles should be removed when babies can pull themselves up or are strong enough to grab dangling items.
In addition to the above guidelines, the Consumer Product Safety Commission also suggests that an infant's crib should have:
A firm, tight-fitting mattress, so a baby cannot get trapped between the mattress and the crib.
No missing, loose, broken, or improperly installed screws, brackets, or other hardware on the crib or mattress support.
No more than 2.38 inches (about the width of a soda can) between crib slats, so a baby's body cannot fit through the slats; no missing or cracked slats.
No corner posts over 0.06 inch high, so a baby's clothing cannot catch.
No cutouts in the headboard or footboard, so a baby's head cannot get trapped.