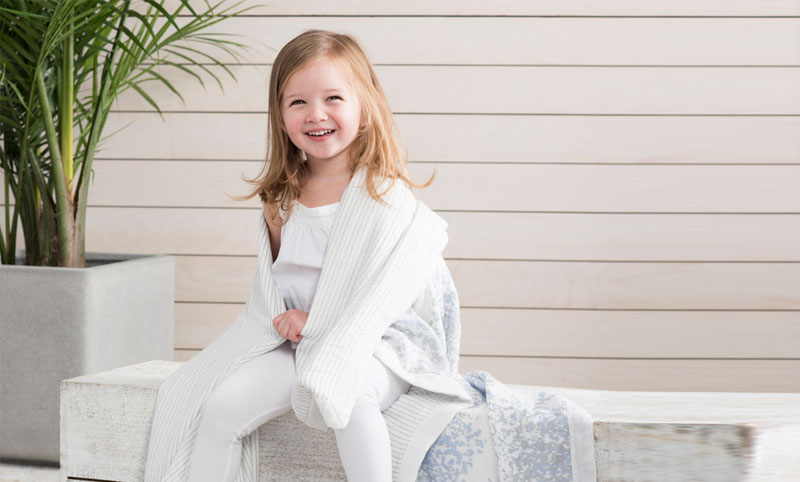 Aden + Anais Organic Dream Blanket Review
If you are new to the world of parenting, you may not yet be aware of the baby blanket powerhouse that is Aden + Anais. If, however, your little one has used any of their products in the past… well then, you can guess how ridiculously soft the dream blanket will be.
The Organic Dream Blanket
You may be thinking the name is overstated, but this blanket is truly a dream. Aden + Anais specialize in muslin cotton fabrics, and this choice of premium organic materials truly makes a difference. Also, true to the brand is the unbelievable softness of their cloth. The Organic Dream Blanket takes four layers of fabric and combines them into a single plush blanket. The result is fabric that is cozy without being stifling and versatile without being cumbersome.
What We Think
Listen, we've tried out fair share of baby blankets, but this one is one of our all-time favorites. It genuinely is a dream. It's soft to begin with, but the more you wash it, the softer it gets. The multiple layers of thin fabric make the Organic Dream ridiculously comfy, but without the sweat-inducing side effect of other blankets.
We also loved the great size of the blanket. It's big enough to wrap around a toddler, but not so big that it's awkward to pack up and bring on an outing. It may be a little over-large as a throw for a newborn, but as a swaddle on a chilly day it's perfect.
As for their style, the blankets aren't overloaded with the over stylized patterns found in many other blankets. They're simple and classy while still maintaining that baby cuteness we are looking for.
Overall, the blanket is a slam dunk and our go-to blanket for everyday use.
Pros
Organic materials
Insanely soft and cozy
Breathable
Good size without being cumbersome
Cons