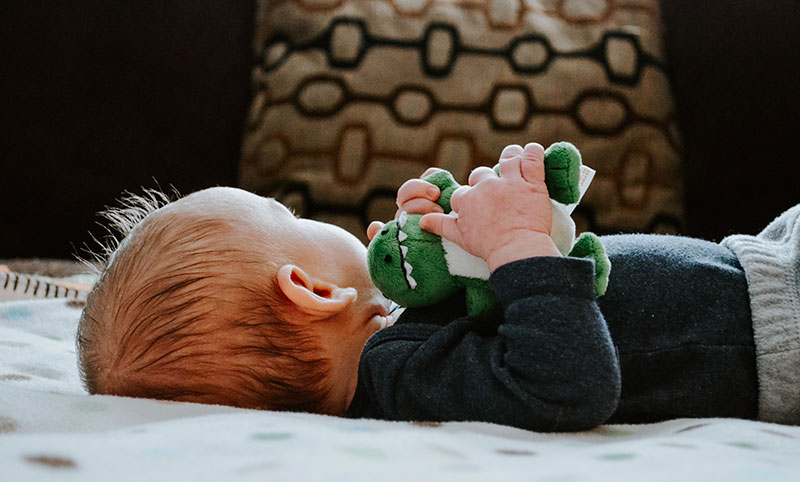 The Best Toddler Pillows in 2023
There's something about the incredible softness of sleeping baby cheeks that makes us want to surround that precious bundle of joy with all manner of fuzzy plushness.
Unfortunately, the baby police frown on such.
The powers that be have announced that babies should not enjoy pillows, stuffed animals, or even fluffy blankets, until they're safely past the risk of suffocation.
As cruel as this edict sounds to aunties laden with teddy bears and Beanie Babies, it's needful. Newborns lack the strength to fight off an encroaching animal, stuffed though it may be. When parents are asleep, those adorable blankies and pillows can become a nightmare when they get positioned over baby's airways.
So what is the perfect age to bring on the toddler pillows?
Here are some signs that your toddler may be ready.
Baby's shoulders are wider than her head.
By this time, chances are she'll enjoy having some support under her head. Her body will also have grown to be able to push her pillow away if needed.

Baby enjoys laying on your pillow.
If baby can crawl around on your bed and mimics you laying on your pillow, she's probably ready for her own pillow.

Baby lays her head on stuffed animals.
If your baby likes playing with stuffed animals, and especially if she lays her head on them, you'll know she's ready for a toddler pillow.

How to Choose the Right Toddler Pillow
Several factors can affect your choice of pillow to purchase for your toddler, such as:
Allergies.

If your child is allergic to certain materials, you might want to find a hypoallergenic toddler pillow. Synthetic materials, while not ideal, are naturally resistant to molds and mildews. If your child has no allergies, you might prefer a more natural pillow.
Age.
The younger your child is, the firmer you'll want the pillow to be. Once your children are a bit older, you can allow them to enjoy soft, fluffy pillows that weren't safe for them as babies.
Ability to wash.
Make it easy on yourself. Look for a pillow that's machine washable. Messes happen, especially with toddlers, and the last thing you need is a pillow that can't be washed with the stomach bug visits.
Five Top Toddler Pillows
Top Toddler Pillow for Customer Service
Little Sleepy Head Toddler Pillow
Not only is the Sleepy Head Toddler Pillow well made and comfortable to use, but the customer service is second to none. The owner personally makes right any pillow that doesn't meet expectations. If you're looking for a family-run company that you can trust, look no further than Little Sleepy Head.
Top Toddler Pillow for Usability
Dreamtown Kids Toddler Pillow With Pillowcase
Like the Sleepy Head pillow, the Dreamtown Kids Toddler Pillow is made in the USA by a family team that's determined to deliver a top-notch toddler pillow. The Poly-cotton blend offers a mold/mildew resistant pillow your child can enjoy night after night. This pillow also comes with a pillowcase.
Top Premium Toddler Pillow
Mother Sheep Organics Organic Wool Toddler and Kids Pillow
If you're looking for conscientious attention to detail, look no further than the Mother Sheep Organics Organic Wool Toddler Pillow. The wool filling was harvested in Argentina from Corriedale sheep pastured on land that's never been treated with pesticides or herbicides. Each handmade pillow was made in Canada and comes with a 3-year warranty.
Top Toddler Pillow for Value
Kinderfluff Travel/Toddler Pillow
This affordable toddler pillow offers excellent quality, with 300-thread count fabric atop hypoallergenic polyester fiber filling. It works great as a travel pillow too.