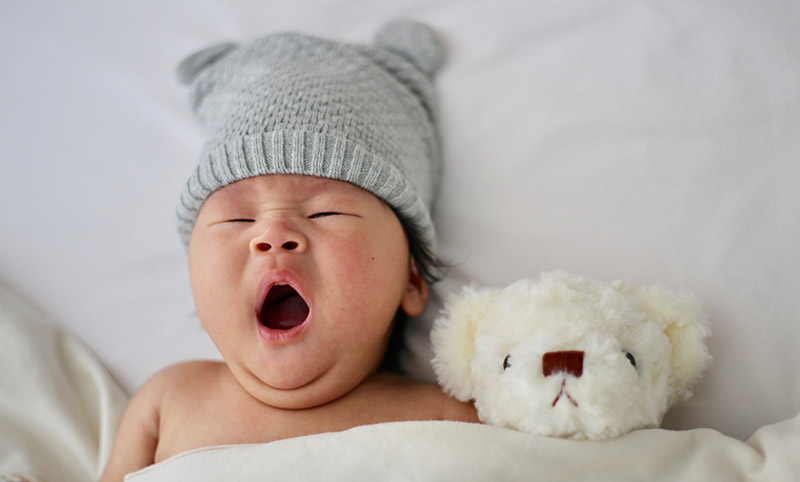 Best Organic Toddler Pillows in 2023
So your baby isn't a baby anymore. It's not a bad thing. After all, having a "big kid" means you get to introduce all those wonderful new things that were once taboo. Now you can present your toddler treats like honey on biscuits, forward-facing car seat rides, and fluffy pillows.
Of course, just because you can lift some of the baby restrictions doesn't mean you're going to throw caution to the wind.
Too much honey can still hurt little tummies. Car seats still need careful installation and supervision. And pillows filled with materials of questionable origin can make it hard for parents to sleep easy at night.
In this post, we shared with you some of our favorite toddler pillows. We'd like to focus this post on the best organic toddler pillows, because we believe training children to be wise stewards of the environment should start early. In this post, we're going to look at some of the best organic toddler pillows on the market so you can choose a toddler pillow that's as healthful as it is comfy.
Allergies and Natural Products
In our previous post, we shared that children with allergies might require a hypoallergenic pillow made with synthetic materials. While this is true, organic materials generally offer greater health benefits than synthetics. They also provide the benefit of natural anti-allergenic properties.
"But wait!" you say. "I'm allergic to feathers, and you're telling me that down pillows are healthy for me?"
While synthetic pillow manufacturers would have you believe that all natural and organic pillows are filled with feathers, that all feather pillows are full of allergens, so all allergy sufferers can't tolerate natural pillows, the truth is that organic pillows are filled with a variety of natural materials besides down. Even down pillows don't always cause allergy problems in people who are allergic to feathers because those feathers are washed and treated to eliminate allergens before the pillows are manufactured.
Organic pillows are usually filled with any of the following:
Down
Silk
Wool
Kapok
Natural latex
These organic materials are naturally resistant to allergens like dust and mites. That's why even allergy sufferers shouldn't fear to choose organic pillows despite the claims of synthetic pillow manufacturers. An organic toddler pillow offers your child the same safe, healthy comfort children have enjoyed through the millennia with the added benefits of modern hygienic construction.
Drawback to Organic Fill
Although organic pillows surpass synthetics, one major drawback for organic-filled pillows is that machine washing is discouraged. Instead, consumers are encouraged to spot clean and air dry their pillows.
While this might not be a big deal for some people, the unavoidable truth is that toddlers can be messy. Nighttime accidents, stomach flu, animal messes, and unforeseen spills can render your pricey pillow unusable if laundering is not an option. For that reason, we've included some pillows with organic shells but washable synthetic fills.
Top Organic Toddler Pillows for 2023
Best Organic Toddler Pillow for Chemical-Free Sleep
My Little North Star Toddler Pillow
My Little North Star Toddler Pillow combines a 100% organic cotton shell with a chemical free hypoallergenic poly cluster fiber filling, for a pillow that's as healthy as it is comfy. Hand crafted in the USA with no pesticides, fungicides or herbicides, and with no flame retardants or dust-mite repellents, this is a pillow that your child can enjoy a non-toxic night's sleep on and awake refreshed.
Best Organic Toddler Pillow for Your Budget
KeaBabies My Little Dreamy Pillow with Pillowcase
The KeaBabies Toddler Pillow comes with an adorable pillowcase, and it's one of the most affordable organic toddler pillows on the market. Note: While the pillow and pillowcase are both 100% cotton, the fill is polyester microfiber, which allows for machine washing. This pillow is made in China.
Best Organic Toddler Pillow for Safety
Mother Sheep Premium 100% Organic Toddler and Kids Pillow
If you're looking for conscientious attention to detail, look no further than the Mother Sheep Organics Organic Wool Toddler Pillow. The wool filling was harvested in Argentina from Corriedale sheep pastured on land that's never been treated with pesticides or herbicides. Each handmade pillow was made in Canada and comes with a 3-year warranty.
Best Organic Toddler Pillow for Premium Comfort
Zack & Ali Organic Toddler Pillow & Pillowcase
Filled with a hypoallergenic poly micro gel fiber and covered with a 100% organic shell and pillowcase, the Zack & Ali is one of the comfiest pillows we tested. And most importantly (we cannot stress this enough) it is both machine washable, and dryer safe.
Best Organic Toddler Pillow All Around
Little Sleepy Head Organic Cotton Toddler Pillow
The Little Sleepy Head organic cotton pillow features an organic shell with a down-like, luxurious poly-fibered fill. The feather-soft comfort, chemical-free materials, washable design, and sole-USA construction all combine to make this pillow our favorite all-around organic toddler pillow.