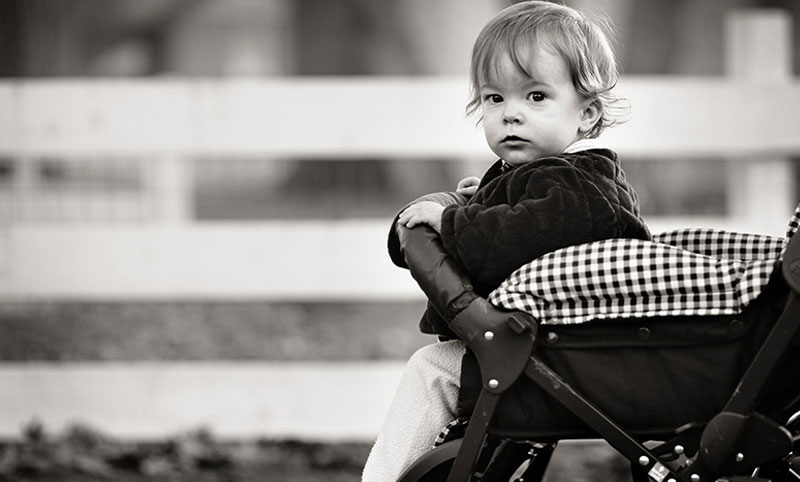 Mid-Size Strollers
Compact and Portable
Midsize strollers are designed to be portable and fold easily and compactly. You will most likely find the greatest range of prices ($40 to $500) and features in this category. Made of aluminum, the frames are relatively lightweight (typically just over 15 pounds), durable, and easy to maintain. Because of these features, they offer a smooth ride for city dwellers or those who enjoy longer walks. Because they are a bit heavier than a lightweight, they are sometimes not the best choice for travel. Although the convenient midsize strollers will offer your infant a safe and comfortable ride indoors and outdoors, only those models that offer a full-reclining seat feature are appropriate for use with newborns.
Features may include: Easy-to-use folding mechanism, midweight body (typically just over 15 pounds), canopy, and roomy storage basket. Deluxe models may include features like a fully reclining seat, extendable handle, and larger, all-terrain wheels.
Age range: If a midsize stroller fully reclines (and most do), it is safe for your newborn.
Strollers We Love
Amazon Auto Links: No products found.