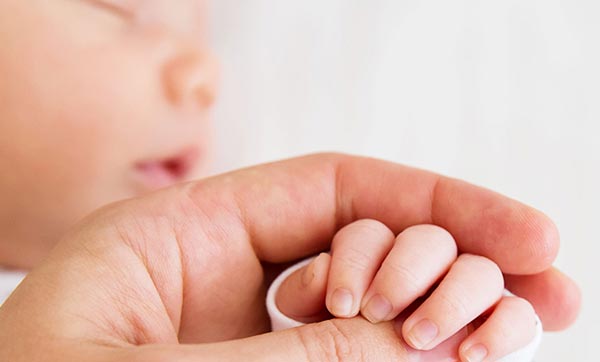 Choosing a Co-Sleeper Bassinet
While some new parents are completely happy with their baby sleeping in a crib in their very own nursery from a very early age, there are some parents who can't bear to think of their baby being away from them at night. For these parents, a co-sleeping bassinet is the perfect solution, allowing them to make sure their baby is right next to them, without the worry of harming the baby when asleep.
Different types of Co-sleeping
Your co-sleeping arrangements with your baby can be of different types, and you can choose the arrangement that suits your needs.
One, you can sleep with your baby in the same bed as you. This is most commonly known as bed-sharing, and not very healthy for the baby, because there is always a chance that you may roll over and squeeze your baby's limbs in your sleep. Doctors don't encourage bed-sharing since it increases the risk of SIDS (Sudden Infant Death Syndrome).
Two, the baby can sleep in a separate crib, cradle or bassinet in the same room as the parents or the caregiver. This way, the parents are aware of their baby's every movement, even when they are sleeping, and don't have to go very far in case the baby wakes up or needs a feeding in the middle of the night. This is known as room-sharing, as the baby is sharing its parent's bedroom instead of sleeping in the nursery.
Then there's another kind of co-sleeping where both the baby and the parents have different sleeping provisions, but are still very close to each other at night so that they are aware of the other through touch, smell and sound. This is the perfect combination of co-sleeping that most parents approve of for their baby.
Choosing a Co Sleeper Bassinet
Different types of co-sleepers are available for you to choose from, depending on what kind of co-sleeping you want to establish with your baby. If you have decided to co-sleep with your baby, you would need something that allows you the freedom of being as close to your baby as you can without risking it.
A bassinet or a crib attached to the parents' bed is thought to be the perfect way by most parents since they will be able to stay close to their child – close enough for the occasional touch or pat, or for ease of midnight breastfeeding – but not have to worry about inadvertently harming their child in their sleep while rolling over, or with the blanket.
Features
The co-sleeper that you decide on will have to last you at least a few months. Your baby will grow with it, and it should keep your baby safe, secure and comfortable. So, there are a lot of features you need to look for in deciding on the right co-sleeper for your baby.
Versatility
If you want to invest in two separate cribs or sleepers for your child, that is completely up to you. However, if you are buying only one, it is better if you invest in a co-sleeper crib that can be transformed into a permanent crib later. Some cribs have the provision of being turned into a co-sleeper crib by lowering the walls on one side, while the other three sides stay constant. The open side can be attached to the parents' bed securely with no barrier between the baby and the parents, but without any risk of the baby getting hurt.
A versatile co-sleeper can be turned into a normal crib during the day or when the parents no longer feel the need to co-sleep. It will be a sound investment on your part if you buy a co-sleeper that can perform as both, so that you won't have to struggle with two pieces of furniture in your home.
Safety
According to the American Academy of Pediatrics, every single crib, bassinet, cradle or co-sleeper needs to follow certain safety rules so that the chances of SIDS are lowered. Among the rules, one important is that the mattress of the co-sleeper needs to be thin and firm. Soft and cushy mattresses may seem comfortable, but they increase chances of suffocation. The co-sleeper you choose needs to have a mattress that is no more than an inch in thickness, and firm enough that the baby would not sink into it.
Visibility
Co-sleepers that have net or mesh walls are preferable because your baby will receive adequate airflow inside. With high walls of the co-sleeper and the baby lying at the bottom, it would be difficult for them to get enough air, unless the walls are mesh and see through. A transparent side also makes it easier for you to check on your baby in your sleep without having to stand up.
Easy to clean
There are bound to be accidents around or in the crib that you will never foresee – in forms of throw-ups, spit-ups or an overflowing diaper. It is very important that you choose a co-sleeper with removable sheets or mattress cover that you can wash.
Portability
If you are the type of family who loves to travel, you might want a co-sleeper that is portable. With portable bedding, you can take it with you when you travel, and use the co-sleeper anywhere you are.
Ability to Rock
Some co-sleepers come with the ability to rock them, which is especially helpful in case you have a fussy baby who wakes up several time during the night. With a rocking co-sleeper bassinet, you won't have to wake up at night to rock your baby to sleep; you can do so while cozy in your bed.
Hopefully, this article will help you choose the right co-sleeper for you. Below are a few of our favorite co-sleepers.
Co Sleeper Bassinets We Love
Amazon Auto Links: No products found.