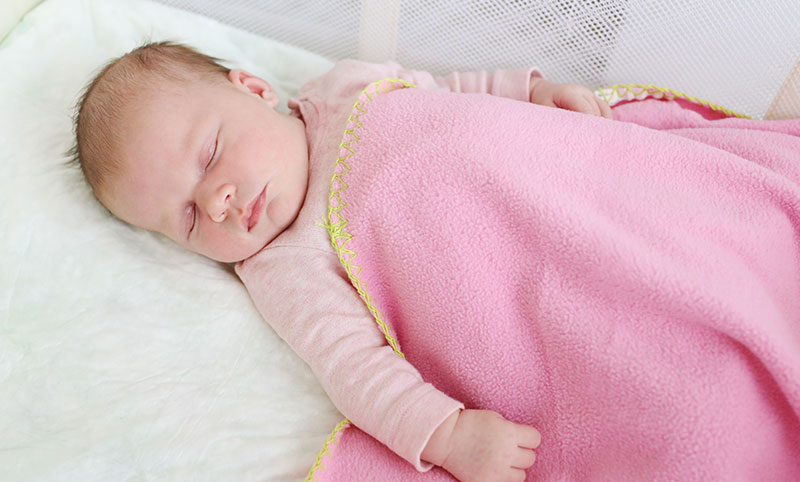 Top 5 Reasons to use a Travel Crib at Home
It was almost time. The nursery was all ready. The brand-spankin' new clothes were hanging on their brand new hangers, and the crib was made just perfect.
When we brought our little bundle of joy home from the hospital, we wanted everything to be perfect.
We visited his cousin, born two weeks earlier. I was surprised, when I visited, to see that her bed was nothing but a Pack-and-Play travel crib. I said nothing, but my perfectionist mind was thinking, "No crib? Can my baby sleep safely in a travel crib at home?"
How much I had to learn.
Why a Travel Crib Is a Perfectly Acceptable Bed for Your Baby
1. It allows naptime to be consistent yet portable
In case you weren't aware, one of the most crucial aspects of parenting is conquering naptime. Sleep is paramount, both for you and baby, and much of that depends on a good place to sleep.
Travel cribs like Pack-and-Plays are perfect for naps because they facilitate a long-term consistency that isn't possible with traditional cribs. Using a travel cot or crib, you can move it out to the garden where you're working, into the kitchen, or to the trunk for a trip to Grandma's. Since the bed is familiar and cozy, your baby knows exactly what's supposed to happen there. Naptime.
Now, whether or not your growing infant will be pleased with the idea is another conversation altogether.
2. It's much more economical
A new Pack-and-Play can be a fraction of the cost of a new full-sized crib. Combine with that all extras like full-size crib mattresses, bedding, and bedskirt, and you'll quickly see that a portable crib is much easier on the pocketbook.
3. It can be safer
Although cribs are getting safer and safer—or so they tell us—there's always the possibility of a growing child getting stuck between the slats or learning to crawl over and escape. With mesh-sided travel cribs, that factor is eliminated, and a child would have to be pretty old—or talented—before he could vault over the side of a Pack-and-Play.
4. It's versatile
A Pack-and-Play isn't just for sleep time. It's a great way to contain toddlers at play. It's a perfect solution when guests bring over their roaming anklebiters who haven't learned to keep their sticky fingers to themselves.
5. It's easier to resell
When it's time to move to a "big kid bed," it's usually easier to sell a well-cared for Pack-and-Play than a full size crib. Many places won't even allow you to sell used cribs due to the potential liability involved in older models.
While first time parents like myself have the best of intentions, they don't always have the most sense. I thought I was such a great parent for having a top-of-the-line nursery, when my sister-in-law had the right idea all along.
Fast-forward to today. My youngest child just woke up and smiled at me from the Pack-and-Play where he loves to sleep every day and every night. He is healthy, happy, and just as wonderful as my oldest child.
And his room isn't nearly as crowded.
For more on making sure your baby sleeps safely, visit our guide to crib and sleep safety.
Travel Cribs We Love
Amazon Auto Links: No products found.